CLOG x Artificial Intelligence
Type:
Print Publication

Position:
Editor

Year:
2018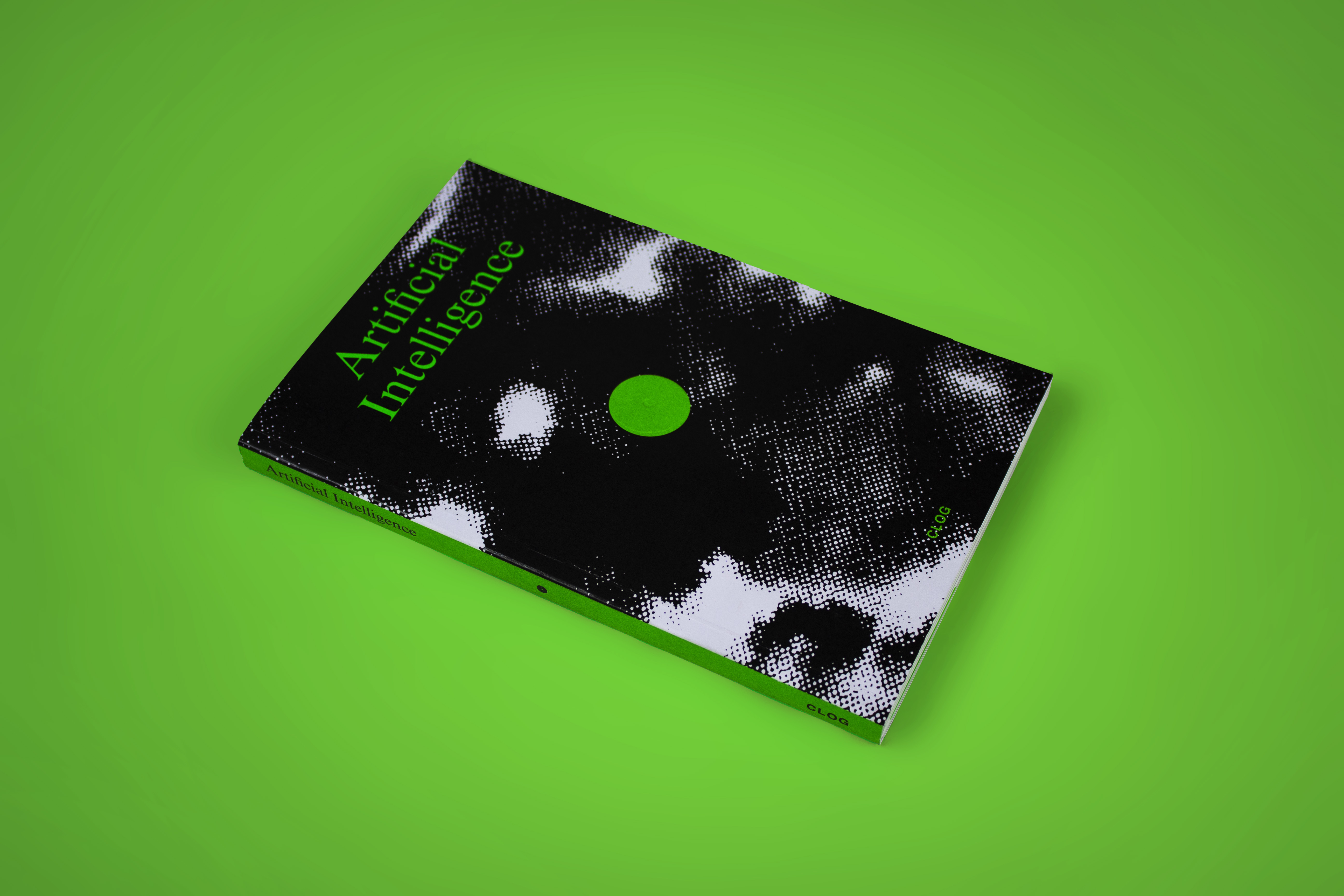 ︎︎︎https://www.clog-online.com/shop/clog-artificial-intelligence/
Artificial Intelligence—in particular the so-called "narrow" form of AI that has already surpassed human capabilities when it comes to specific tasks—is a ubiquitous, trusted part of our lives. But at the same time, AI is a topic that often elicits more questions than answers. Even defining "Artificial Intelligence" is no simple matter. In practice, AI today takes many forms, ranging from consumer-oriented primary points of interaction (AlphaGo, Alexa, Siri, etc.) to high-profile super-machines (DeepMind and Watson), to unseen scripts and bots operating behind the scenes.
Few topics have both piqued such curiosity and instilled so much fear, as has been demonstrated by countless fictional and non-fictional accounts and predictions concerning AI over the last century. Perhaps only one thing is certain: if today's narrow AI eventually develops to become Artificial General Intelligence—i.e. intelligence that meets or exceeds human level intelligence—it will impact everyone and everything in our world.
But is artificial super intelligence really inevitable? Can artificial intelligence render actual human labor obsolete—not only in in traditional manufacturing jobs, but also in knowledge industries that until now have been seen as safe from automation? When might artificial intelligence actually surpass human intelligence? And ultimately, will AI lead to human prosperity or, as some argue, human extinction?
CLOG x ARTIFICIAL INTELLIGENCE will critically examine AI from its earliest speculations to its future...and ours.
CONTRIBUTORS
Severino Alfonso, Guy Barash, Anasse Bari, Alice Cai, Savinien Caracostea, Archie Lee Coates, Rachel Coldicutt, Alex Cruse, Luiza Dale, Ashley D'Arcy, Phillip Denny, Shelby Doyle, Scott Draves, Barbara Eldredge, Ahmed Elgammal, J. David Fleig, Jeffrey Franklin, Joe Gao, Nicholas Gervasi, Kyriaki Goti, Elias Greendorfer, Neil Harbisson, William Herrmann, Andrew Heumann, Sarah M. Hirschman, Julia van den Hout, Rutger Huiberts, Patrick Jones, Bill Klein, Andrew Knott, Vanessa Kowalski, Yakov Kronrod, Frank Lantz, Eric Lawler, Emma Le Lesle, Jules Litman-Cleper, Anthony Mastromatteo, Kyle May, Flora Miranda, George Papam, Nate Patrick, Christian Pepper, Vyacheslav Polonski, Robert Prochaska, Natalee Ranii-Dropcho, Jacob Reidel, David Ruy, Nick Senske, Rachel Serfling, Frank Shepard, Sam Sidersky, Dominik Sigg, T. Craig Sinclair, Ben Sisto, Koen Smets, Benjamin Stark, Phillip Stearns, Peter Suen, Michael Szivos, M. Téllez, Loukia Tsafoulia, Melis Ugurlu, Lorenzo Villaggi, Mary Wareham